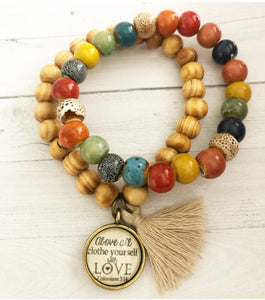 Loved it but wish the bracelet was a little bigger or more stretchy.
Beautiful bracelets
I love redeemed jewelry. The products are excellent the service Devine!
Wonderful gift
I received this bracelet as a gift. I loved the bracelet and its' message of love so much I bought one for my sister and my mother....both delivered in time for Christmas 🎄 thank you!
Outstanding
Both the product and the service is outstanding. And thank you for accommodating my special request. You've made my Christmas shopping easy. I get to give beautiful gifts that have meaning. 💜
Love it!
Got my bracelet today and I love it! Great quality and looks so nice! Would recommend.